Hi SolarLeadFactory,

I'm a designer, working to transform architecture, construction and cities, for a distributed, collaborative, ecological future.

With a background in architecture and over 9 years experience in digital product and service design, I work directly with founders and developers—from strategy, user experience and interface design—through to prototyping, launch, and evaluation.

Here's a small selection of projects I've contributed to, from open source architecture at WikiHouse, to Jimmy Wales' Wikipedia-inspired news service; WikiTribune.

The transition to renewable energy is one of the most pressing issues we face, and I'd love to contribute to its success. Contact me if you'd like to see more projects, references, or to chat.

Aaron Gillett

1 of 5
WikiHouse / BuildX
Design lead
Since late 2016, I've been a core member of WikiHouse; an ambitious open source project to reinvent the way we make homes and build communities in the 21st century. In 2018, WikiHouse evolved into Open Systems Lab; a non-profit R&D lab working on open digital innovation for industry and society.
One of our major projects is BuildX; an operating system for digital design and a digital supply chain platform for buildings. It combines automation with the web to reinvent the way we design, construct and use buildings – from fragmented supply chains to on-demand construction.
BuildX is able to search for thousands of adaptive building systems and products. Each comes with built-in rules and data, so as you design, BuildX writes every detail, calculates up-to-date costings, and estimates the performance and environmental impact of your decisions.
At WikiHouse/Open Systems Lab, my work has encompassed everything from strategic design and research, to experience design, interaction design, product design, visual design and front-end web development.

Role Lead Designer: User Experience & User Interface & Visual Design. On-site for one year, then remote for 2 years.
2 of 5
Open Systems Lab / PlanX
Design lead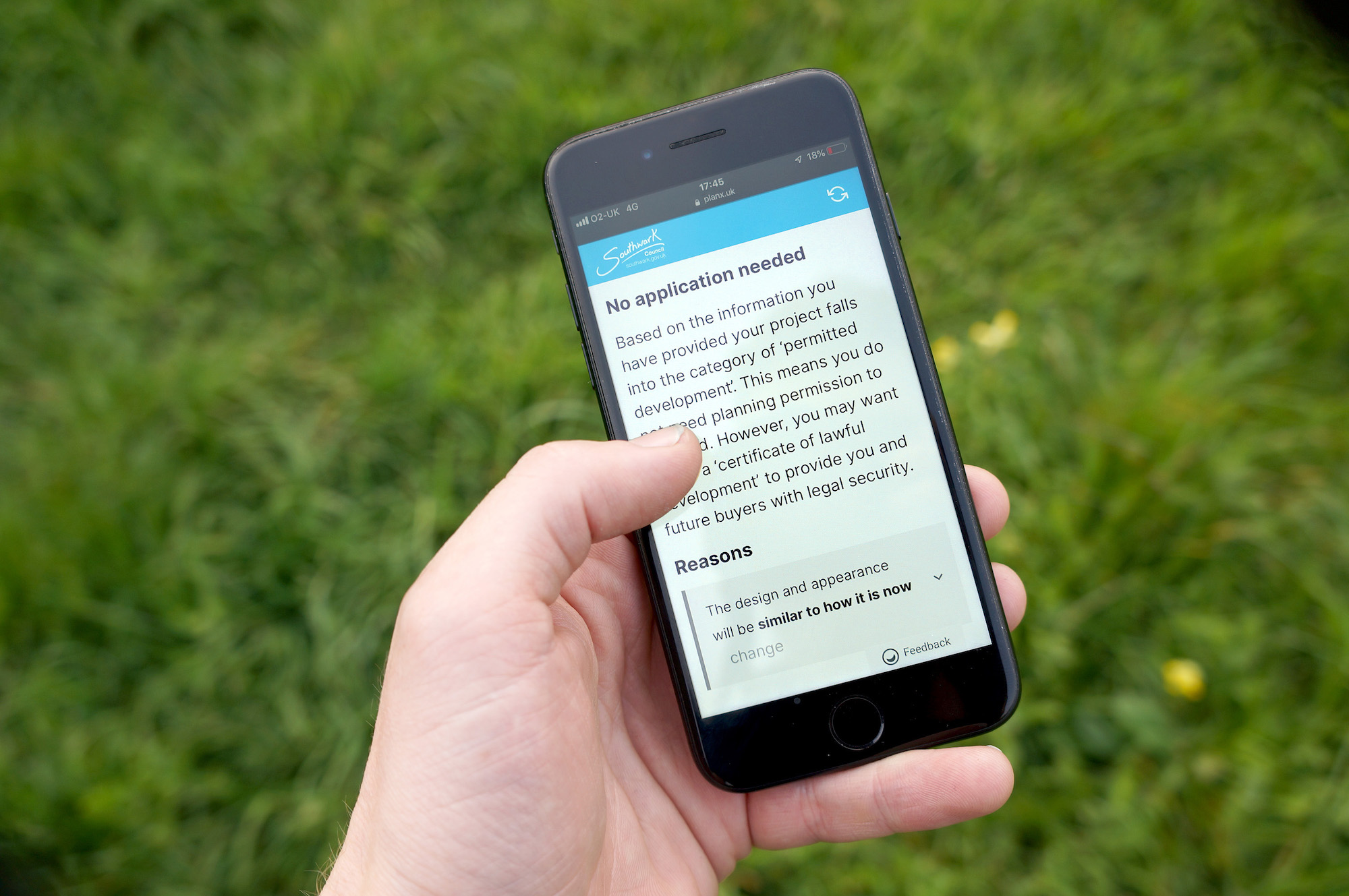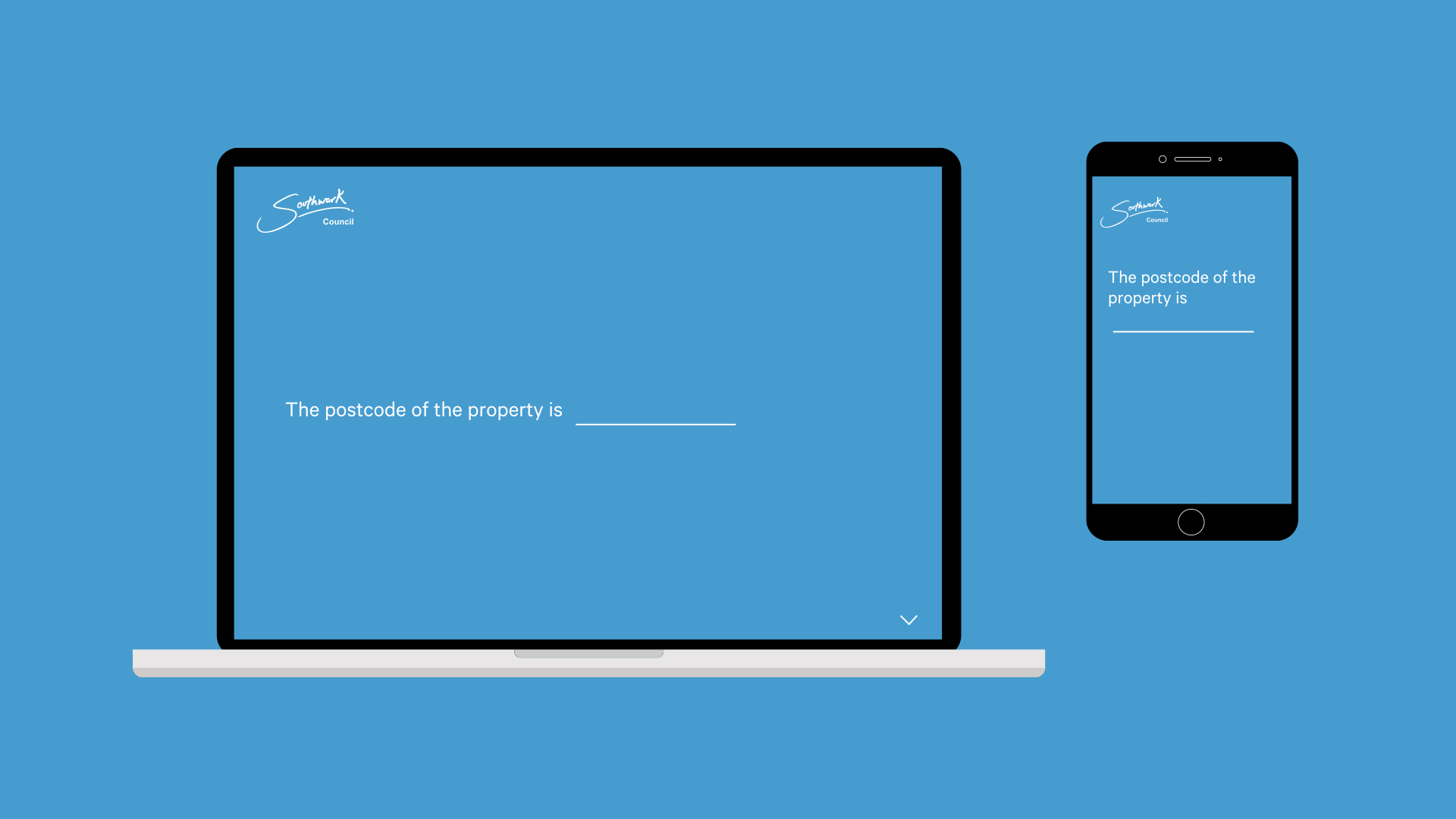 As a core member of Open Systems Lab, I'm the lead designer on PlanX; a digitised architecture and construction planning service. Working in a small, remote, agile team alongside two developers, PlanX was successfully listed on the
GOV.UK Digital Marketplace
and won the
Planning Awards 2019
.
The UK planning system is famously opaque and difficult to navigate. Plans and policies are written into PDFs, which then take thousands of hours to find and understand. As a result, around half of all applications are invalid.
With PlanX, we're working in collaboration with Southwark Council, MHCLG and Future Cities Catapult to turn planning codes into code. It is one of the key building blocks of a future digital planning system. PlanX aims to make planning policy simpler, better, more transparent and more democratic, as well as saving councils thousands of hours every year. So planners can spend more time planning.
Role Lead Designer: User Experience & User Interface & Visual Design. On-site for one year, then remote for 2 years.
3 of 5
The Guggenheim's Åzone Futures Market
Digital Design Lead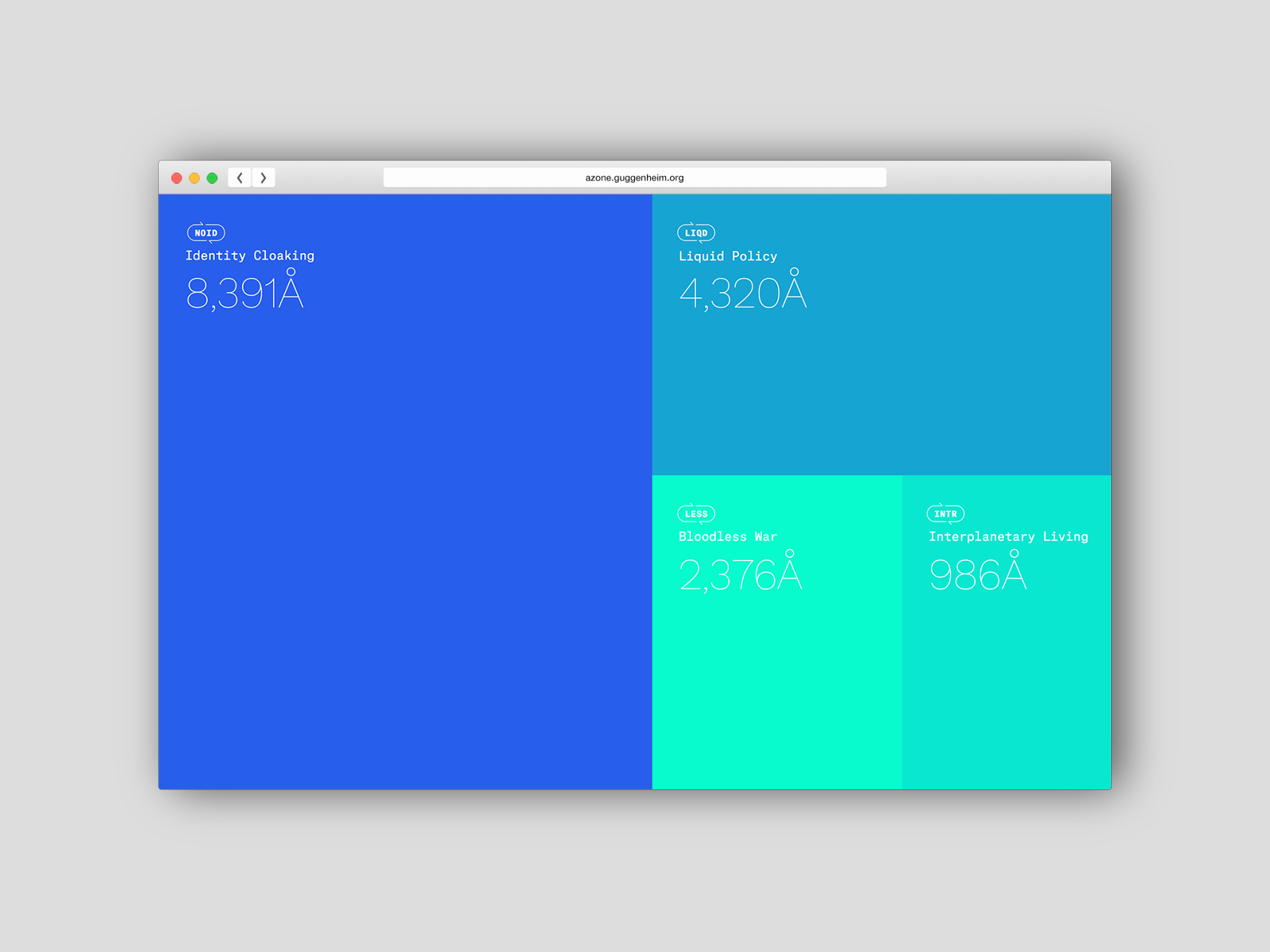 The Guggenheim's first digital exhibition took a radical approach to incorporating technology into museums by allowing visitors to invest in technologies of the future.
Åzone (pronounced ozone) is ancient Greek for "without nation" both in reference to imagined futures and Åland, a unique and autonomous region of Finland where the project was initiated. Various contributors—artists, architects, theorists, strategists—created 36 "futures" that museum visitors can invest in, such as Algorithmic Government or Drug Decriminalization.
My role was to lead the project identity, digital design of the online platform, and accompanying interactive exhibition.

Role
Identity Design Lead
Digital Design Lead
Exhibition Design Support
Designed at
Studio Folder
On site in Milan and New York City.
Details
www.azone.guggenheim.org (now offline)
Organised by Troy Conrad Therrien, with Ashley Mendelsohn,
Solomon R. Guggenheim Museum
Development by Charles Broskoski, Hugo Liu, Dan Brewster, Damon Zucconi, built with
Are.na
Typeset in Åzone Sans by Wei Huang
4 of 5
Italian Limes
Designer & Developer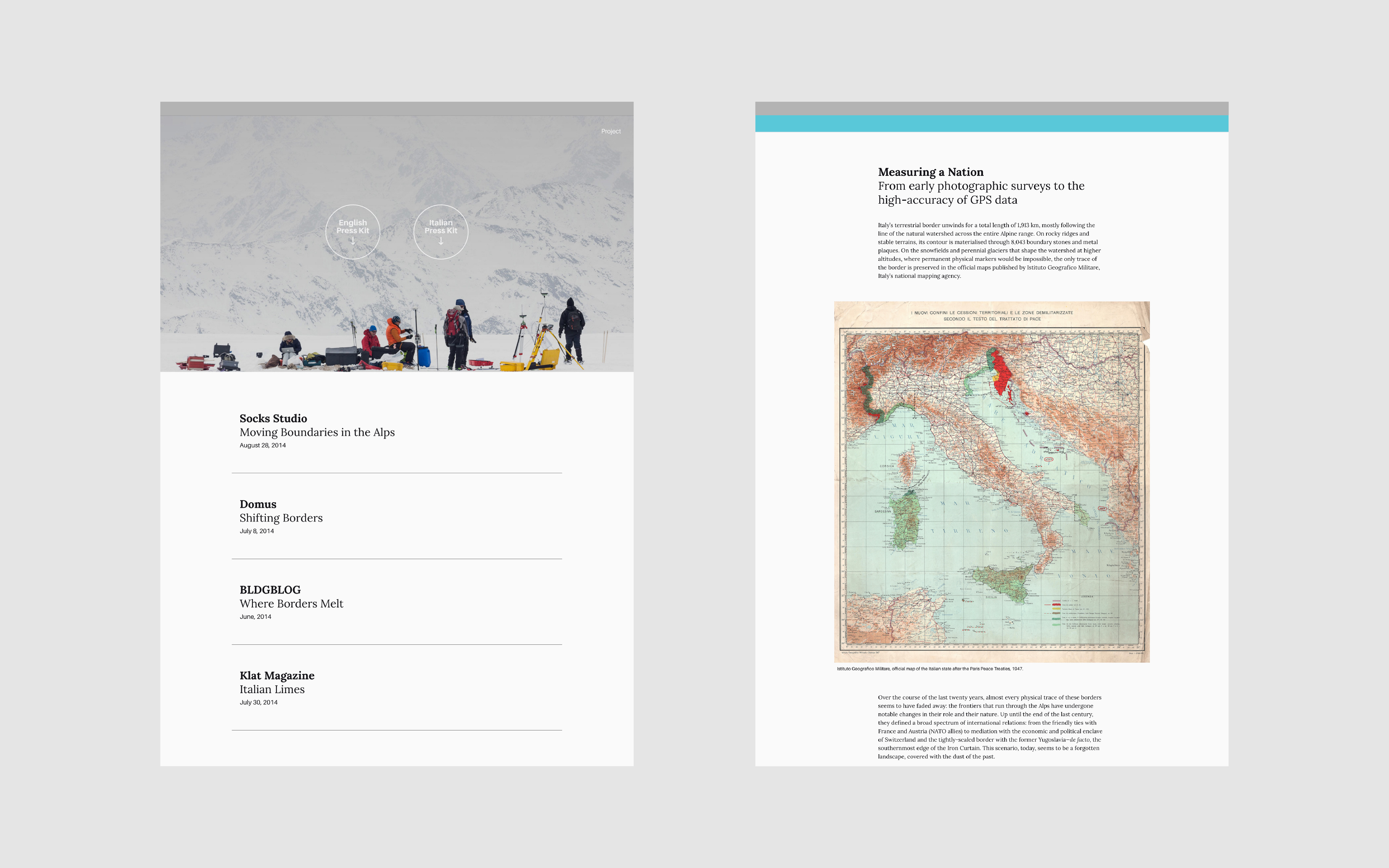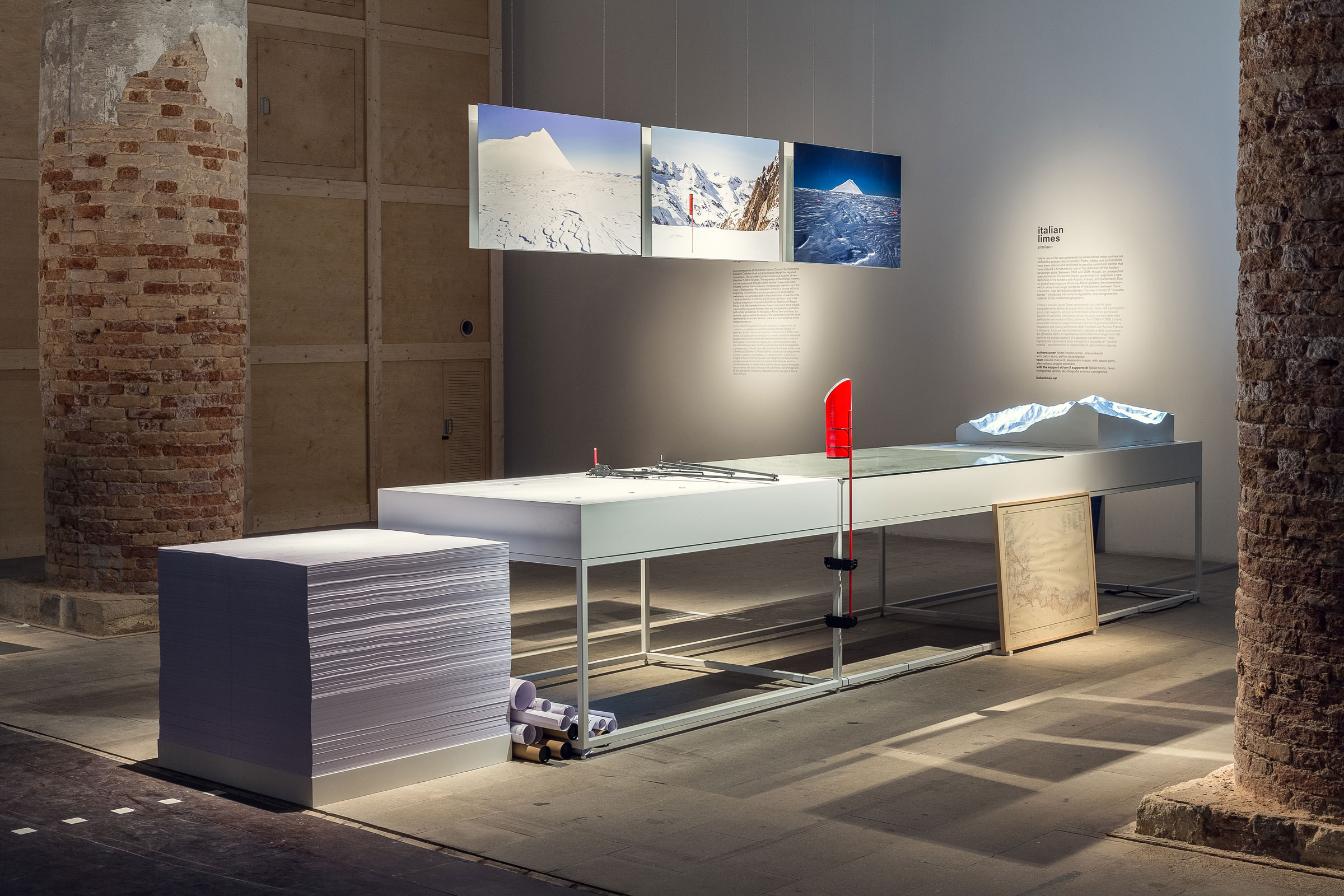 Mapping climate change through melting glaciers.
Italian Limes
is an ongoing research project by
Studio Folder
that explores the most remote alpine regions, where national borders drift due to global warming and shrinking glaciers. It focuses on the effects of climate change on shrinking glaciers and the consequent shifts of watershed that defines the national borders of Italy, Austria, Switzerland and France.
The project took the team 3,300m above sea level to the Ötztal Alps, where we installed a remote-sensing network to monitor glacial movement. Tracking the evolution of the watershed, the sensors broadcast data to a drawing machine, printing a real-time representation of the movable border across the Alps.
The research group included representatives of the Italian Glaciological Committee, the OGS – National Institute of Oceanography and Experimental Geophysics and the Department of Physics and Earth Sciences from the University of Parma.
Italian Limes was originally commissioned as part of
Fundamentals - 14th International Architecture Exhibition
within the 2014 Venice Biennale and was awarded a special mention by the international jury.
My role was to lead digital design and front-end development of the online platform, which collected data to power the interactive installation.
Role
Digital Design Lead
Front-end Web Development Lead
Designed at
Studio Folder
On-site in Milan and the Ötztal Alps.