4 of 5
Italian Limes
Designer & Developer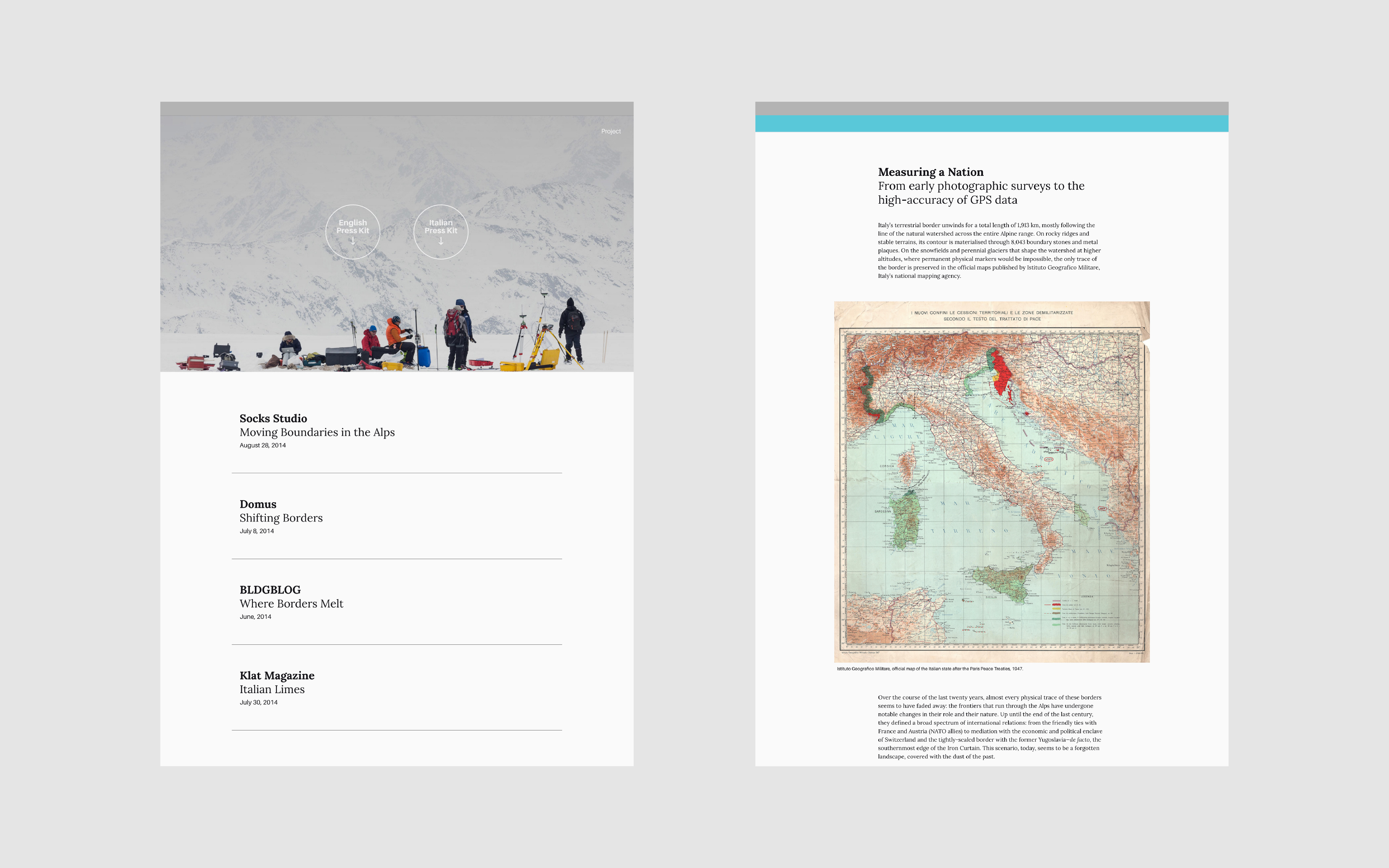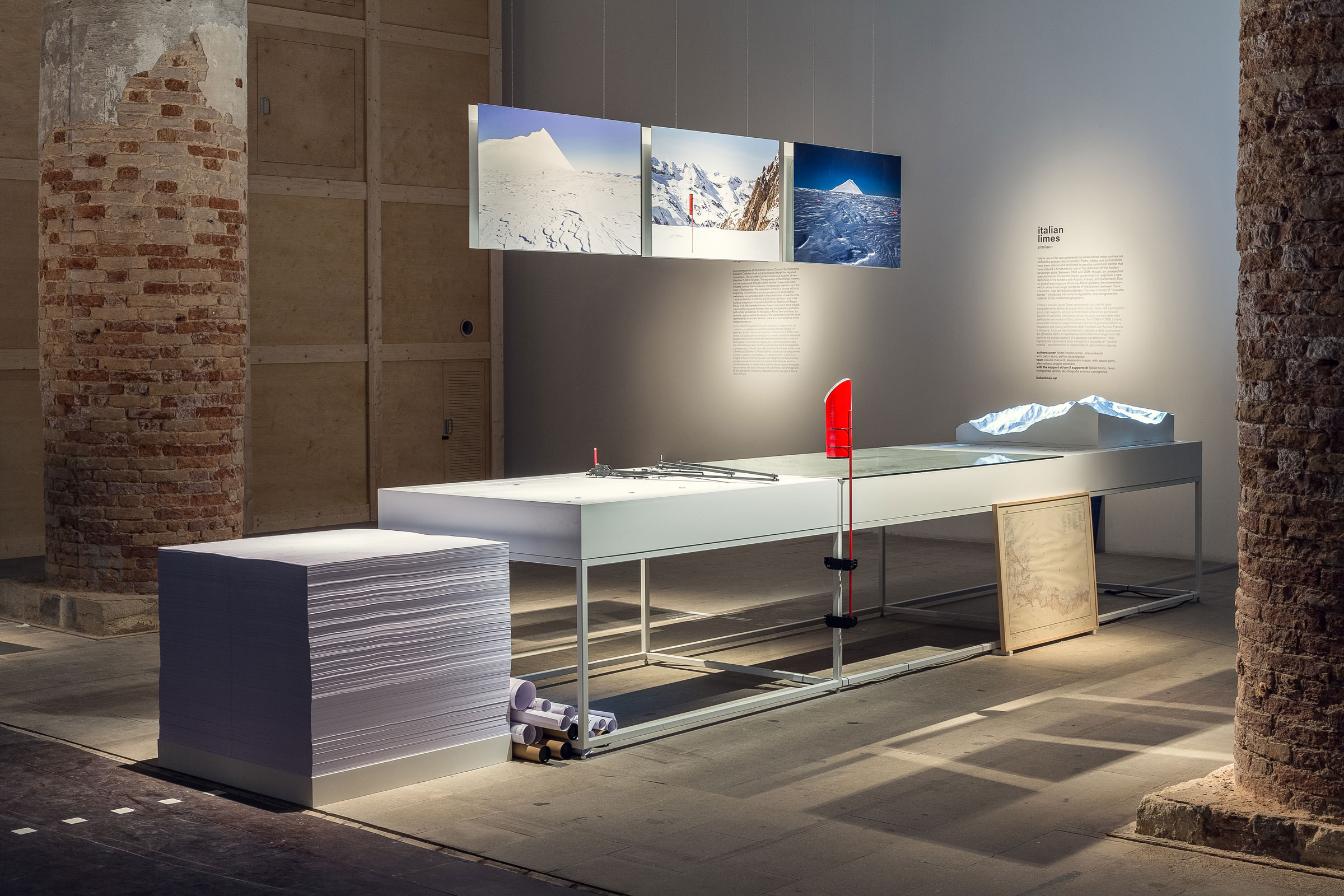 Mapping climate change through melting glaciers.
Italian Limes
is an ongoing research project by
Studio Folder
that explores the most remote alpine regions, where national borders drift due to global warming and shrinking glaciers. It focuses on the effects of climate change on shrinking glaciers and the consequent shifts of watershed that defines the national borders of Italy, Austria, Switzerland and France.
The project took the team 3,300m above sea level to the Ötztal Alps, where we installed a remote-sensing network to monitor glacial movement. Tracking the evolution of the watershed, the sensors broadcast data to a drawing machine, printing a real-time representation of the movable border across the Alps.
The research group included representatives of the Italian Glaciological Committee, the OGS – National Institute of Oceanography and Experimental Geophysics and the Department of Physics and Earth Sciences from the University of Parma.
Italian Limes was originally commissioned as part of
Fundamentals - 14th International Architecture Exhibition
within the 2014 Venice Biennale and was awarded a special mention by the international jury.
My role was to lead digital design and front-end development of the online platform, which collected data to power the interactive installation.
Role
Digital Design Lead
Front-end Web Development Lead
Designed at
Studio Folder
On-site in Milan and the Ötztal Alps.