3 of 5
The Guggenheim's Åzone Futures Market
Digital Design Lead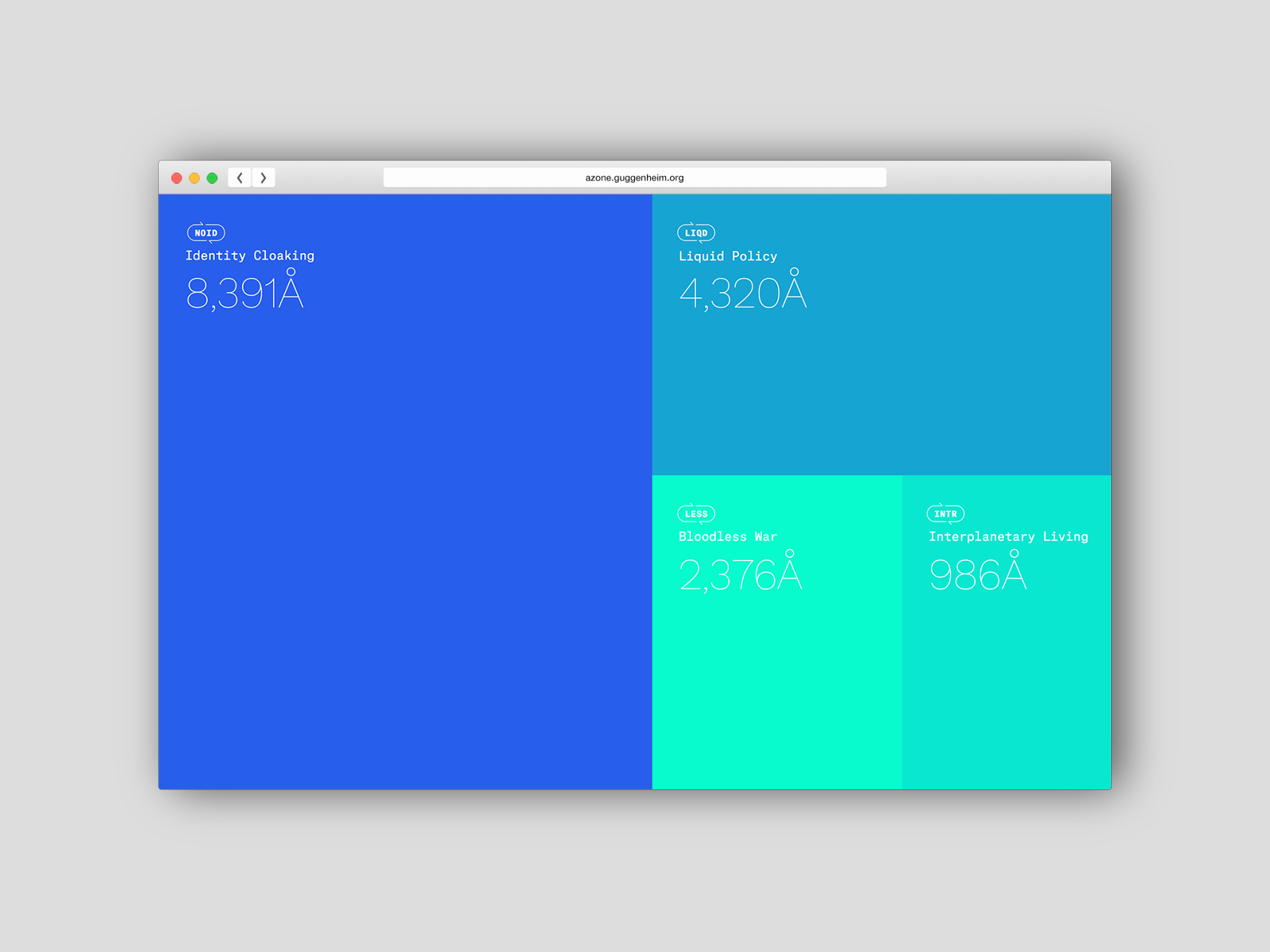 The Guggenheim's first digital exhibition took a radical approach to incorporating technology into museums by allowing visitors to invest in technologies of the future.
Åzone (pronounced ozone) is ancient Greek for "without nation" both in reference to imagined futures and Åland, a unique and autonomous region of Finland where the project was initiated. Various contributors—artists, architects, theorists, strategists—created 36 "futures" that museum visitors can invest in, such as Algorithmic Government or Drug Decriminalization.
My role was to lead the project identity, digital design of the online platform, and accompanying interactive exhibition.

Role
Identity Design Lead
Digital Design Lead
Exhibition Design Support
Designed at
Studio Folder
On site in Milan and New York City.
Details
www.azone.guggenheim.org (now offline)
Organised by Troy Conrad Therrien, with Ashley Mendelsohn,
Solomon R. Guggenheim Museum
Development by Charles Broskoski, Hugo Liu, Dan Brewster, Damon Zucconi, built with
Are.na
Typeset in Åzone Sans by Wei Huang